54 MEURTHE-ET-MOSELLE, 57 MOSELLE
Last properties of the agency Metz – Nancy
1 Avenue Foch - 57000 Metz
Du lundi au vendredi de 9h à 12h. Réception l'après-midi sur RDV
20 Bld du 26ème R.I - 54000 NANCY
Du lundi au vendredi de 9h à 12h. Réception l'après-midi sur RDV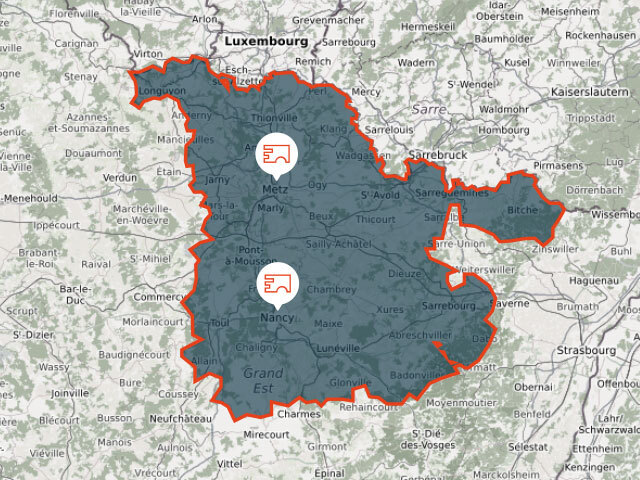 Contact the agency Metz – Nancy
Present throughout Alsace in a wide variety of sectors, the atypical real estate agency offers properties for sale in the vineyards, on the Route des Vins, in more rural areas as well as in the main towns of the region.
In addition to flats in town centres, contemporary villas and places diverted from their original use, the catalogue of our agency in Alsace is enriched with barges throughout the region or several farmhouses, renovated or not. In Alsace, the Espaces Atypiques network has established itself in two towns in the heart of the region: Strasbourg and Mulhouse. In 2019-2020, the agency marketed 39 lofts in an innovative programme to rehabilitate a former administrative building on the Coop site in Strasbourg. A rapidly changing area located in the Deux Rives district, close to the German border.
The atypical Alsace real estate agency
Located on avenue des Vosges in the famous Contades district of Strasbourg, the agency can be proud of its location in a part of the city recently classified as a UNESCO World Heritage Site. The offices are on the ground floor of an early 20th century building. The front part is adorned with beautiful cement tiles dating from the construction of the building. Ceiling heights, mouldings, sub-base, all the codes of the posh early twentieth century are there. And to enhance the atmosphere, the walls are decorated with art deco wallpaper. On the spot, you will be waiting for a coffee in night-blue shepherds' huts.
Many agents specialising in luxury real estate are waiting for you and will be able to listen to your project. Architect's flat or house of character, old renovated or new inspired, the team selects and finds exceptional properties exclusive to the agency Espaces Atypiques Alsace.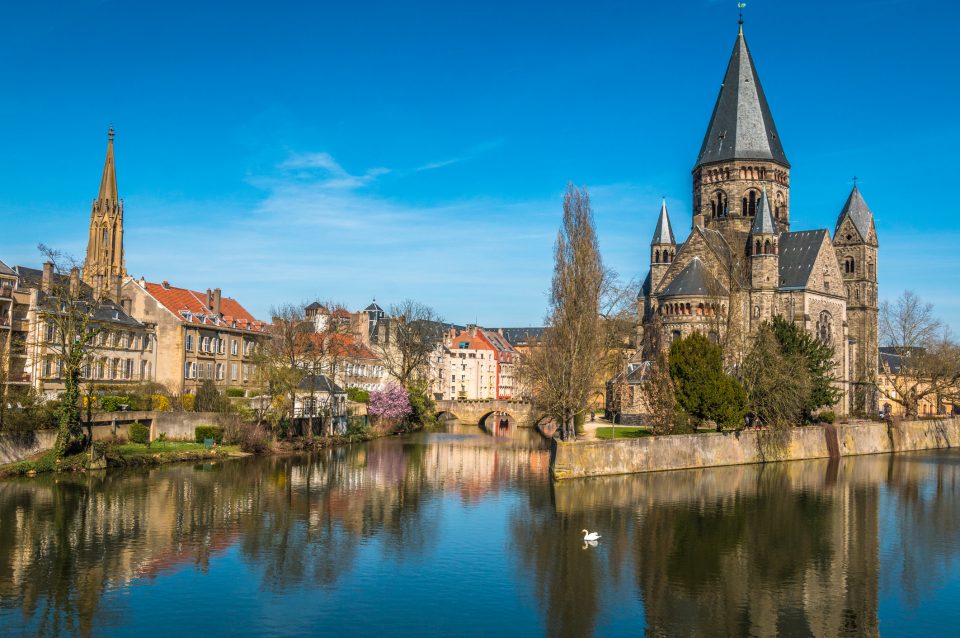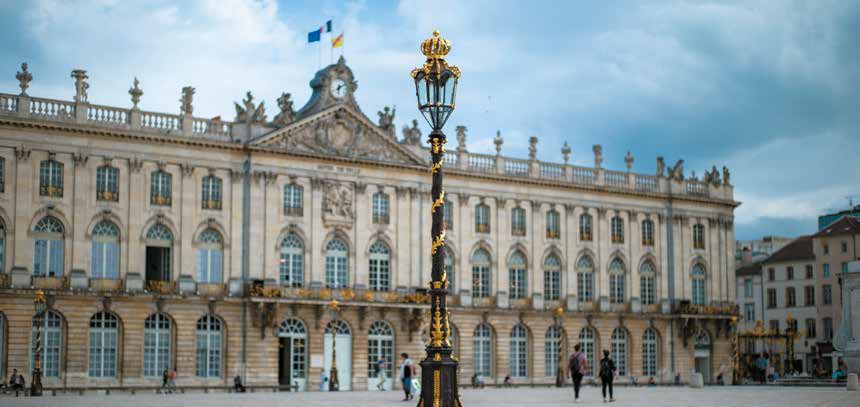 SALES
Except by special agreement: 5% VAT included to be paid by the seller for goods over 200.000€
Fixed price 10.000€ VAT included to be paid by the seller for goods under 200. 000€
These fees are practiced in a majority of transactions and remain exceptionally likely to evolve within limits close to the established conditions
HOUSING RENTALS: Agency fees payable by the tenant: one month's rent excluding charges within the limit of the ceiling set by the ALUR law, i.e. 12€ TTC/m2 for very tense areas, 10€ TTC/m2 for tense areas, 8€ TTC/m2 for other areas. In addition to this, 3€/m2 for the inventory of fixtures. Agency fees to be paid by the owner: one month's rent excluding taxes Commercial premises or office to be paid by the tenant: 30% annual rent excluding taxes excluding charges.
ESPACES ATYPIQUES Alsace, SAS C & K IMMO with a capital of 10 000 euros (RCS Strasbourg: 82884554500023), whose head office is located at 31, avenue des Vosges – 67000 Strasbourg is represented by Cécile FRANCK-WEYHAUBT in her capacity as Franchise President of the ESPACES ATYPIQUES DEVELOPPEMENT group, SARL with a capital of 200 000 euros (RCS Paris : 503 605 263 00113), whose registered office is located at 5 bis rue des Haudriettes – 75003 Paris Professional card Transactions on buildings and business assets n° CPI 6701 2017 000 019 841 issued by the Prefecture of Strasbourg No holding of funds – No financial guarantee Espaces Atypiques is a member of the SNPI (Syndicat des Professionnels de l'Immobilier). www.snpi.fr Director of Publication: Mrs FRANCK-WEYHAUBT in her capacity as President. INFORMATION TECHNOLOGY AND FREEDOMS You have the right to access, modify, rectify and delete data concerning you (art. 34 of the law "Informatique et Libertés" of 6 January 1978). You may, at any time, exercise this right by contacting the company Espaces Atypiques: contact@espaces-atypiques.com. This website is hosted by Planet Work 231 rue Saint Honoré 75001 Paris COPYRIGHT The creation of this website is protected by copyright in accordance with the Intellectual Property Code. As such, any reproduction, representation, translation, adaptation or marketing, in part or in whole, of the text or visual elements contained in this site, without the prior written permission of Espaces Atypiques, is prohibited, under penalty of constituting an offence of copyright infringement. BLOCTEL Your freedom, our professionalism. Bloctel is the telephone canvassing opposition list on which any consumer can register free of charge in order to no longer be canvassed over the phone by a professional with whom he has no current contractual relationship, in accordance with law no. 2014-344 of 17 March 2014 relating to consumption. The law specifies that it is forbidden for any professional, directly or through a third party acting on his behalf, to canvass by telephone a consumer registered on this list, except in the cases listed by the law. For more information on your rights: www.bloctel.gouv.fr CREDITS Development and integration: Agence internet Atlantic Multimedia
Our team Metz – Nancy
The members of our Espaces Atypiques team are highly talented individuals from a broad diversity of backgrounds, all sharing the same passion for outstanding property and client satisfaction.
Last properties sold

Agency Metz - Nancy

Agency Metz - Nancy

Agency Metz - Nancy

Agency Metz – Nancy
METZ
57000
85 SQM
230 000 €

Agency Metz – Nancy
METZ
57000
103 SQM
380 000 €

Agency Metz - Nancy

Agency Metz – Nancy
NANCY
54000
168 SQM
619 000 €

Agency Metz – Nancy
NANCY
54100
288 SQM
850 000 €

Agency Metz – Nancy
NANCY
54000
98 SQM
225 000 €

Agency Metz – Nancy
THIONVILLE
57100
190 SQM
685 000 €

Agency Metz – Nancy