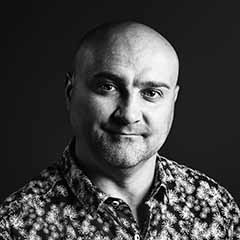 Agency Dordogne
Gregory ROTTE
Architect's house and its landscaped park
SAINT AULAYE PUYMANGOU
24410
156 SQM
395 000 €
| REF. 4150EAD
Architect's house and its landscaped park
SAINT AULAYE PUYMANGOU
24410
156 SQM
395 000 €
| REF. 4150EAD
24410
SAINT AULAYE PUYMANGOU
The large bay windows amplify this feeling of space,
A stone's throw from the Château de Puymangou and the famous Double forest in the heart of the Périgord Vert, this architect's house from the mid-1980s awaits us.
Shops and services are almost immediately nearby. A landscaped park of more than 7000 M2 is offered to you, different species and flowers disorient us and take us to explore the plot.
Hupes and squirrels will be your hosts among others, this bucolic setting is preserved, no opposite in the heart of this fenced enclosure. It's a real oasis next to the city, the blue of the sky and the swimming pool compete with the green of the vegetation.
The salt-treated swimming pool refreshes you even though it is heated (the chilly can stay!), the beach surrounding it will ensure your tanned complexion, the calm of the place will guarantee your naps after the eternal family meal. ..
Multiple terraces are available around this house ensuring in turn your desires for shade or tanning. As soon as you enter, the height under the ceiling confirms that you are in a unique house.
A large bright room with its triple exposure welcomes you, here no doubt we know how to receive. The "adobe"-style floor adds the touch of originality that one expects to discover and confirms its atypical character.
The wood stove that sits in the heart of the living room when winter knocks on your door, will be your best ally. On the cool side, reversible air conditioning is on hand if the sun becomes an annoying guest, you choose as you please!
The large bay windows amplify this feeling of space, a recent kitchen open to the dining area and the living room, suggests the preparation of simmered dishes, so awaited by your guests.
A functional pantry adjoining the kitchen relieves your need for storage. Indeed three bedrooms with a bathroom and a shower room allow your loved ones to evolve in comfort and simplicity.
A mezzanine offering an office area and a sleeping area are also present for additional last-minute guests. This property is lived on one level, ideal and practical for all. Centralized vacuuming, a workshop and laundry area and a comfortable carport complete the endowment of this property.
ENERGY CLASS: D / CLIMATE CLASS: B
Estimated average amount of annual energy expenditure for standard use, based on energy prices for the current year: between EUR2,000 and EUR2,770
Information on the risks to which this property is exposed are available on the Georisques website for the areas concerned:: www.georisques.gouv.fr
Additional information
5 rooms
3 bedrooms
1 bathroom
1 bathroom
Outdoor space : 7385 SQM
Parking : 4 parking spaces
Property tax : 1 700 €
Energy Performance Certificate
Primary energy consumption
High performance housing
A

B

C

D

E

F

G
Extremely poor housing performance
* Of which greenhouse gas emissions
Low CO2 emissions
A

B

C

D

E

F

G
Very high CO2 emissions
Agency fees
The fees include VAT and are payable by the vendor
Mediator
Médiation Franchise-Consommateurs
29 Boulevard de Courcelles 75008 Paris
Information on the risks to which this property is exposed is available on the Geohazards website : www.georisques.gouv.fr