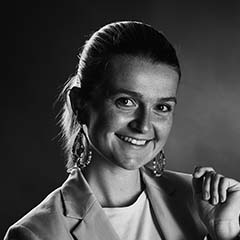 Agency Morbihan
Roxanne GUYONVARCH
Contemplative in the marine spirit and its lodgings
GUIDEL
56520
293 SQM
1 147 000 €
| REF. Morbihan-274
Contemplative in the marine spirit and its lodgings
GUIDEL
56520
293 SQM
1 147 000 €
| REF. Morbihan-274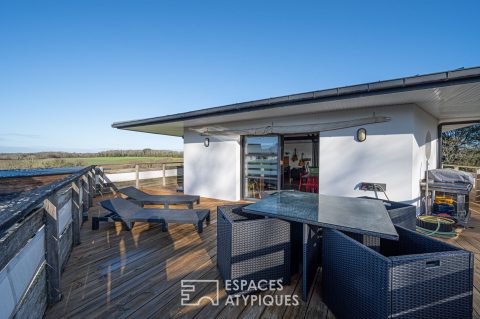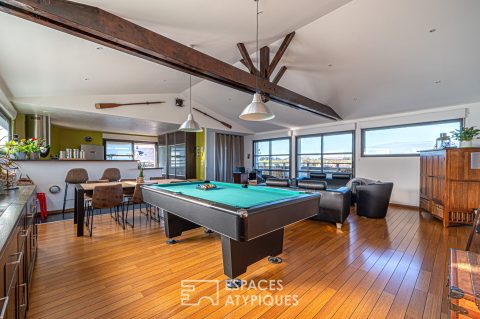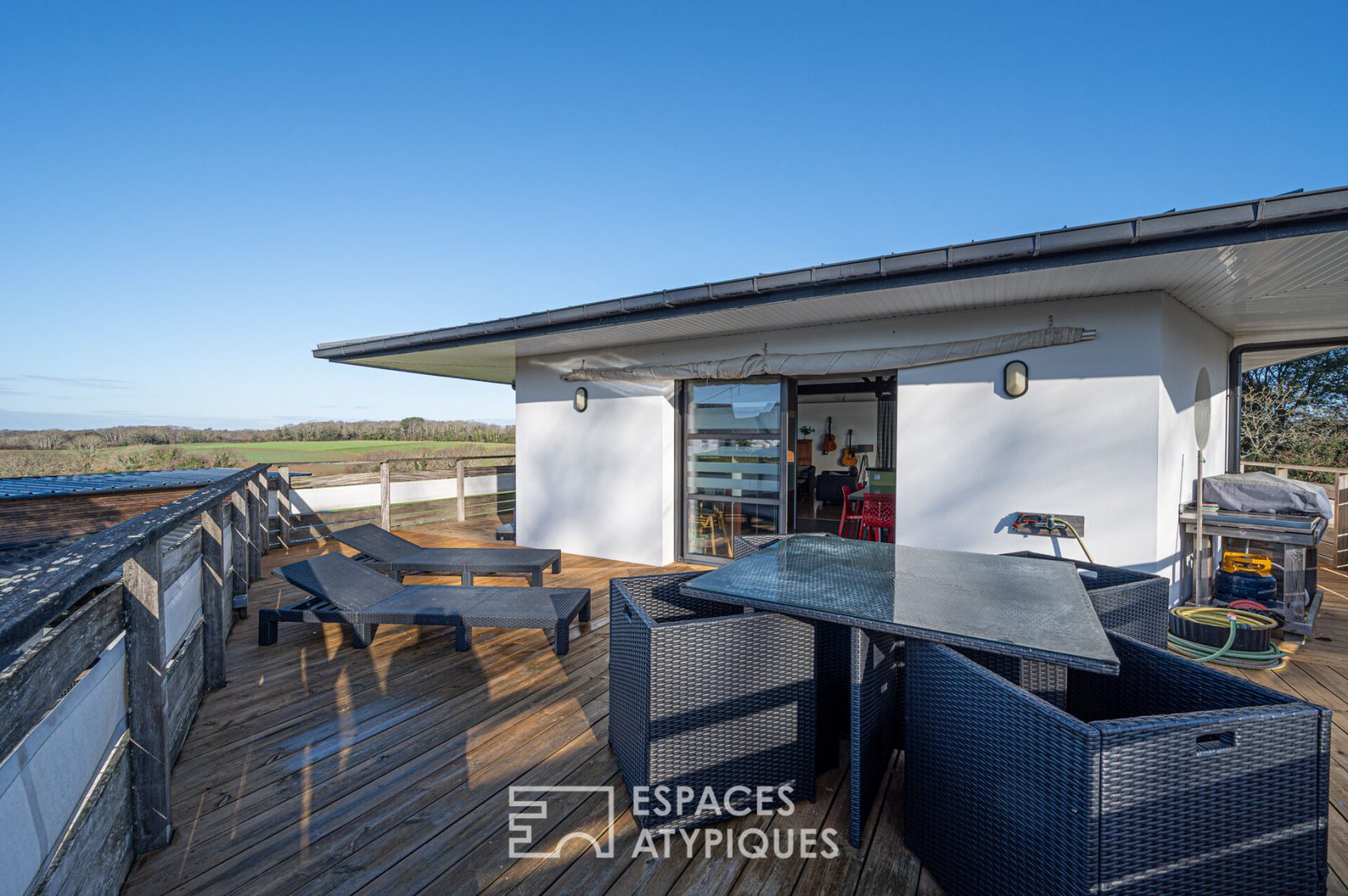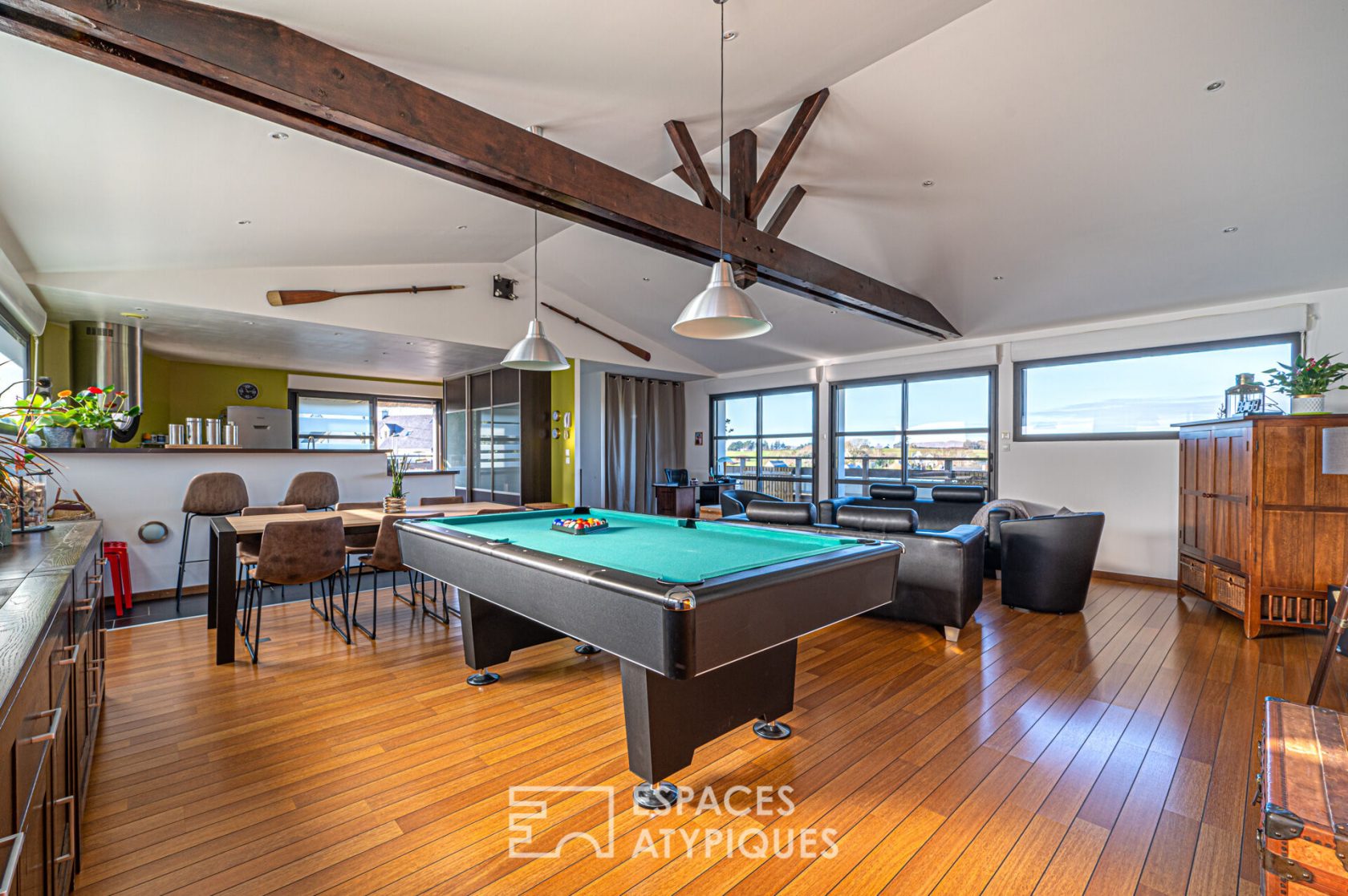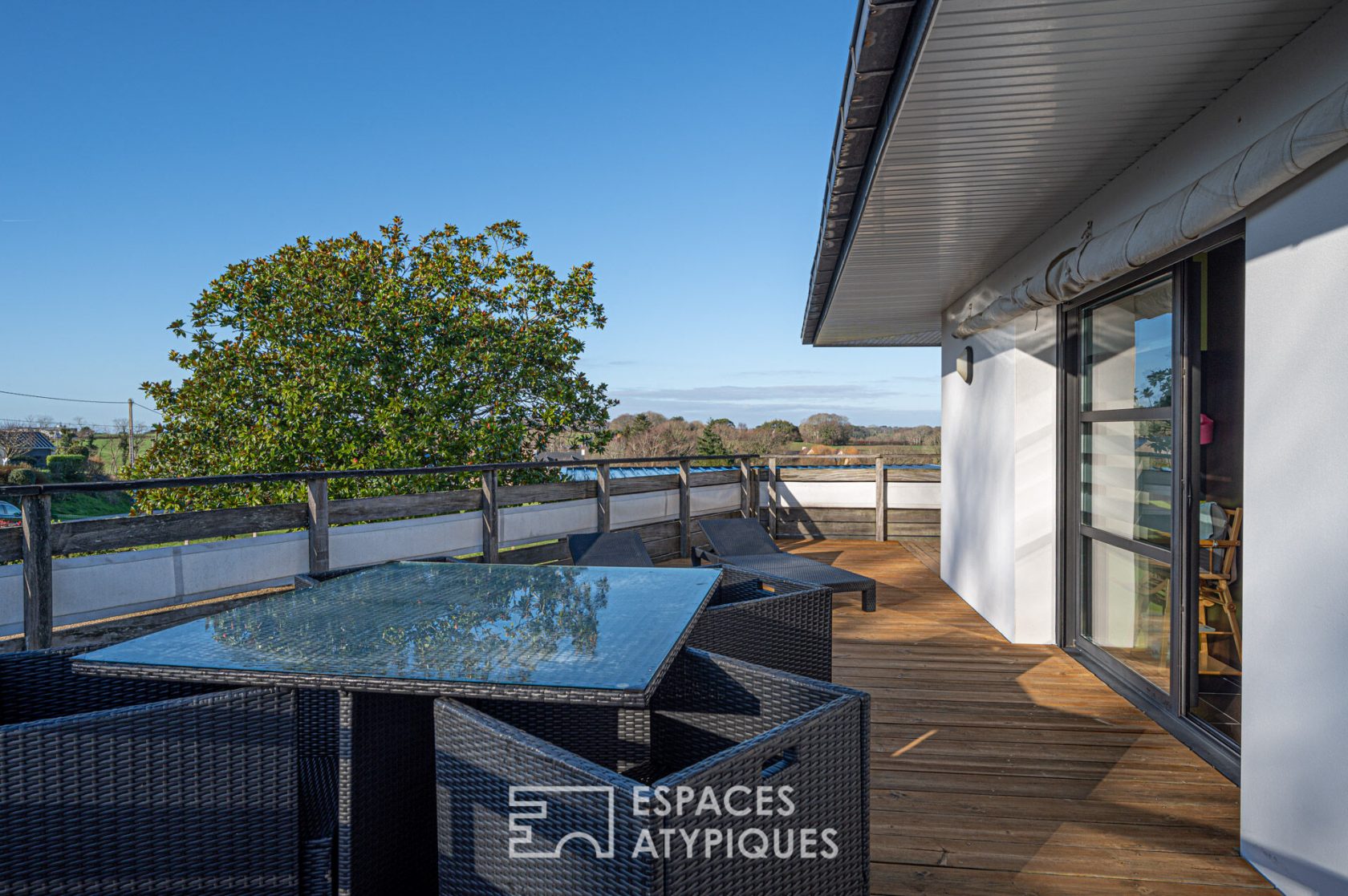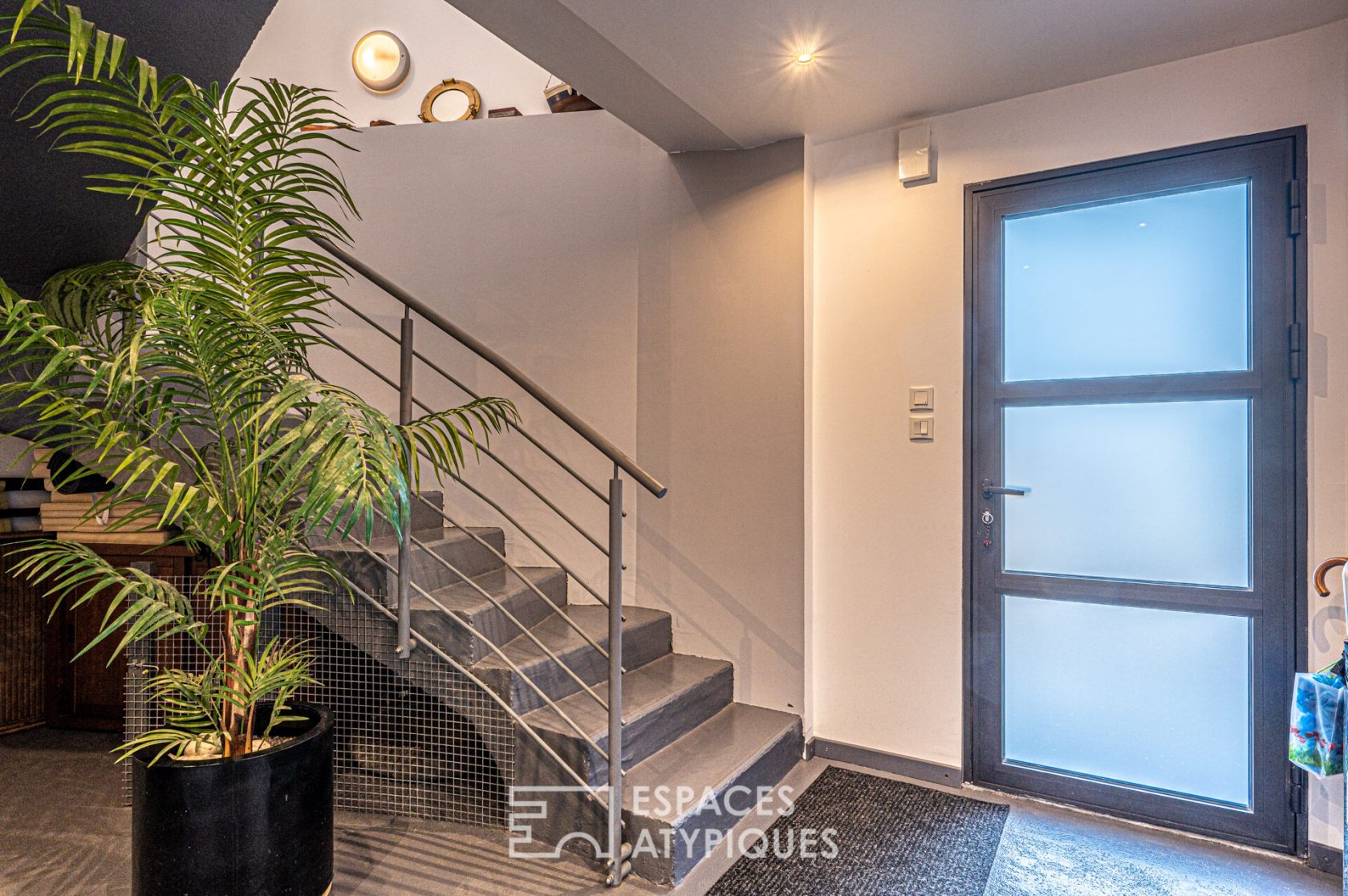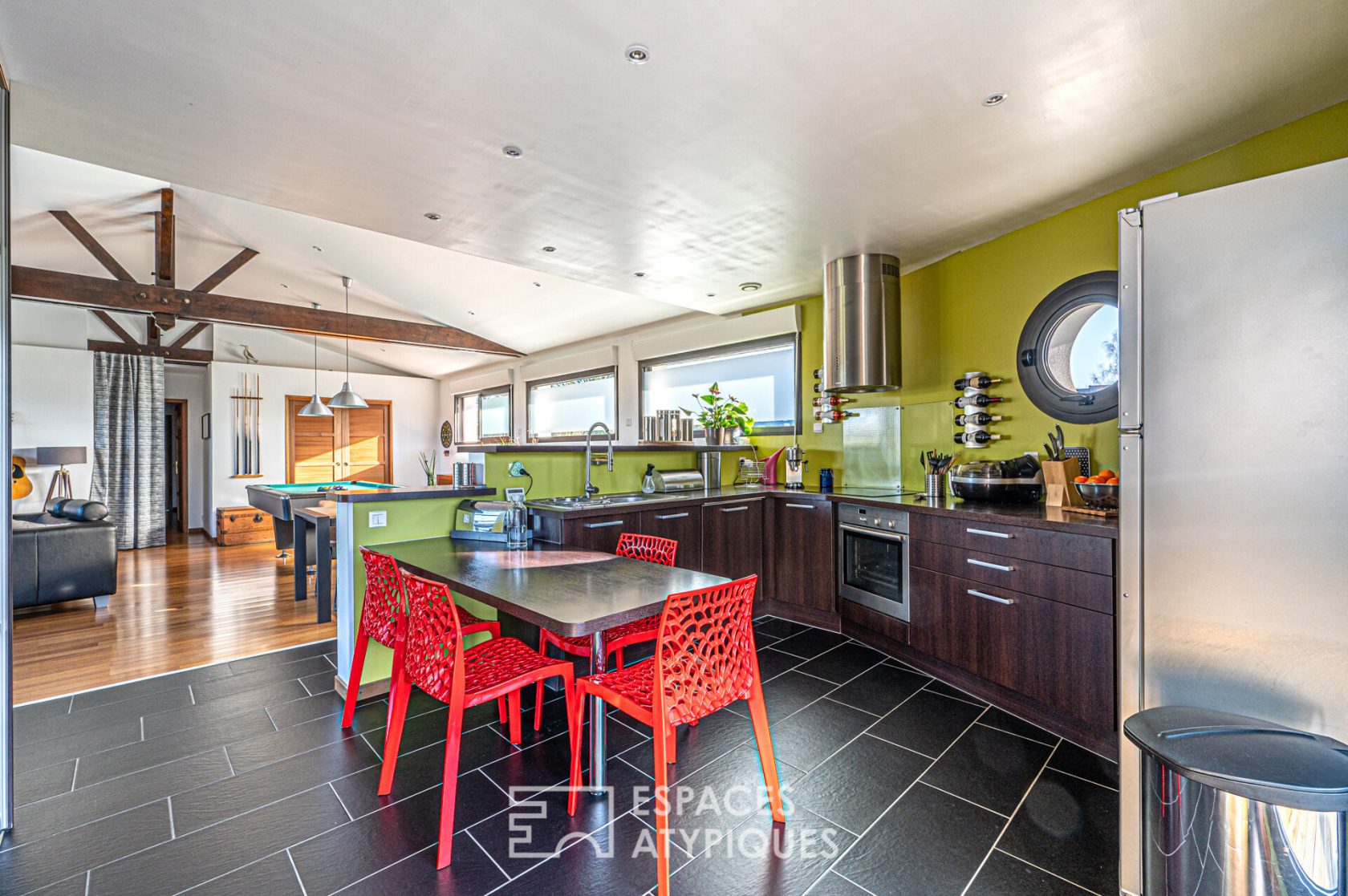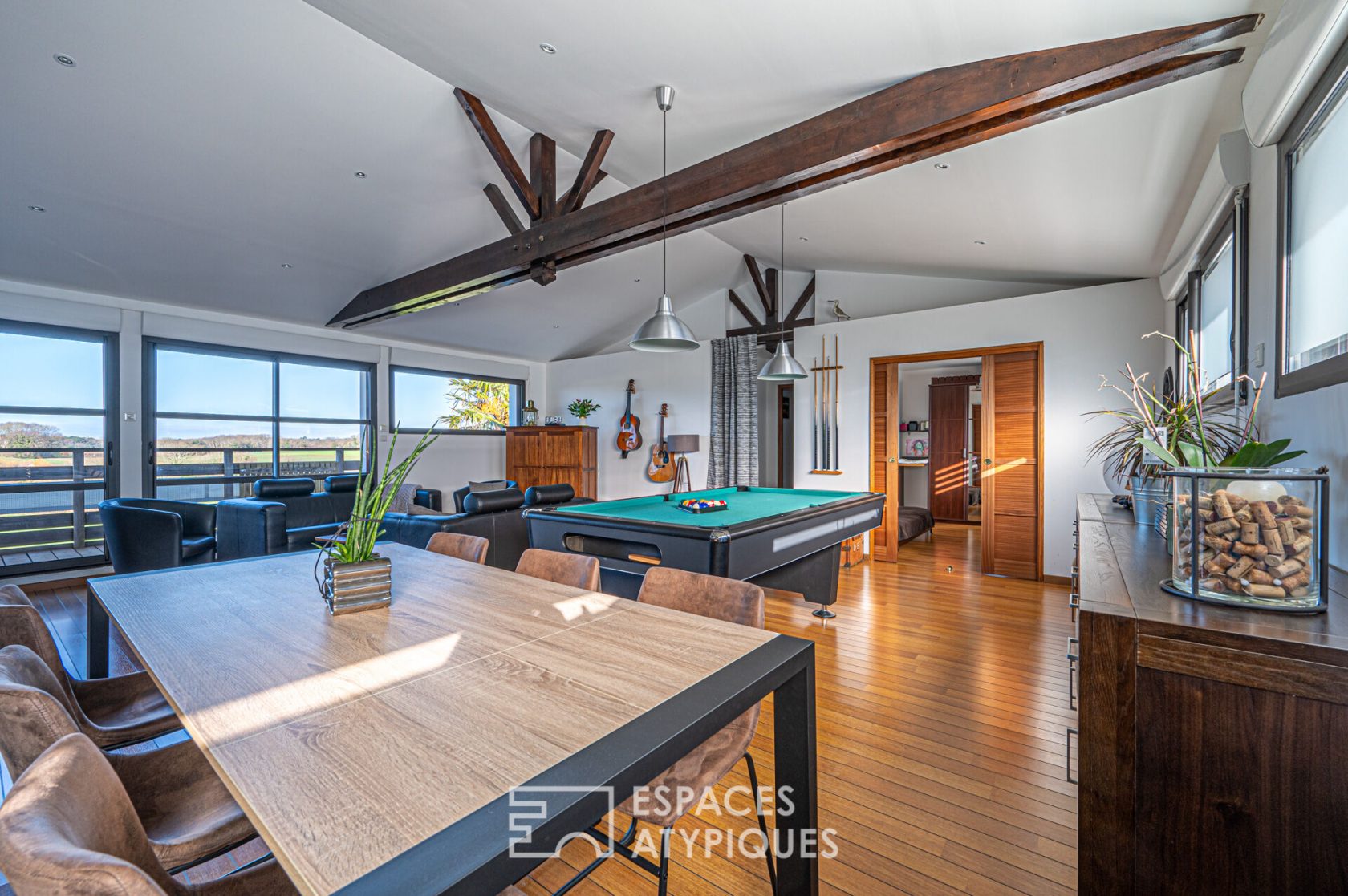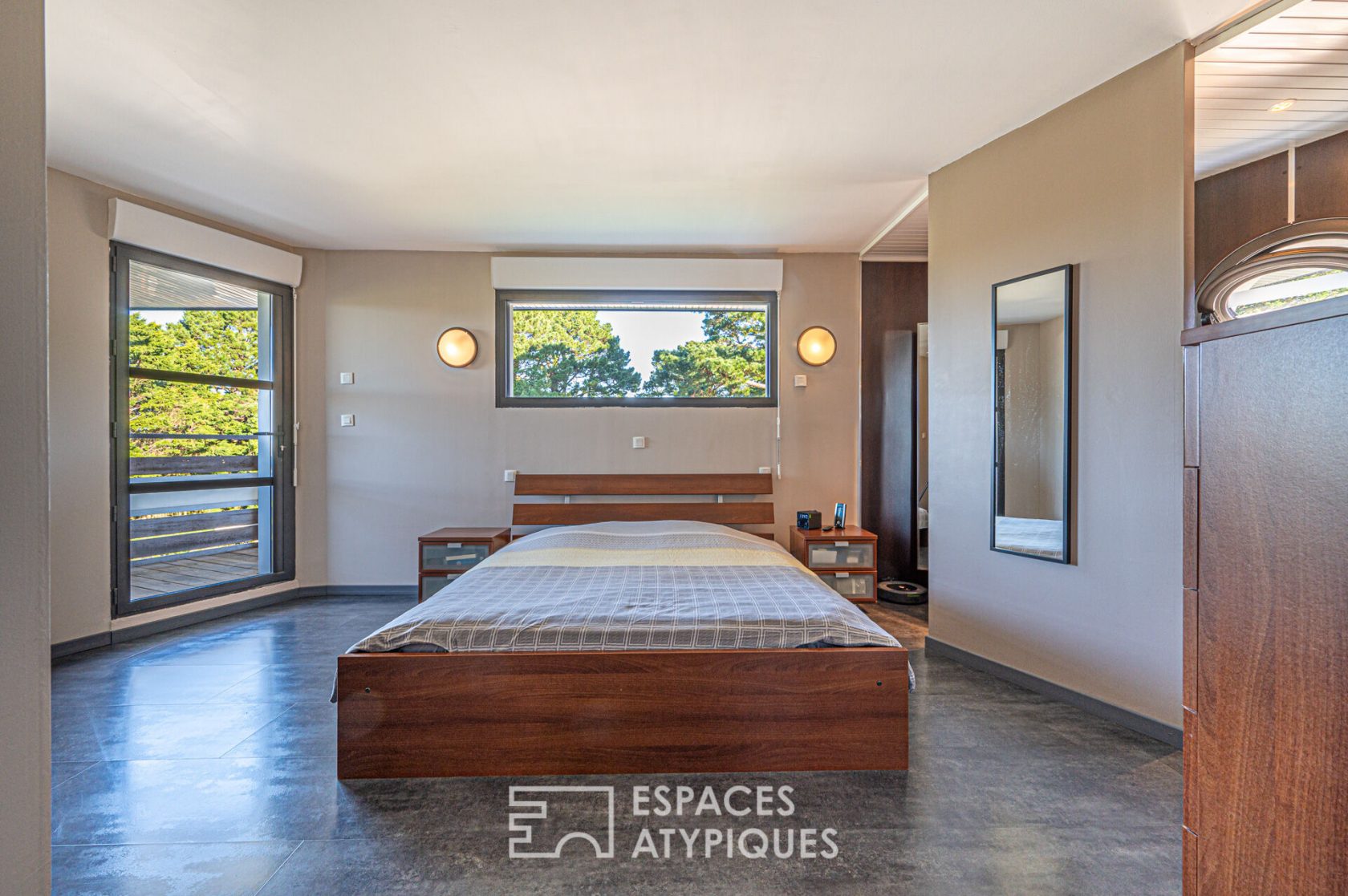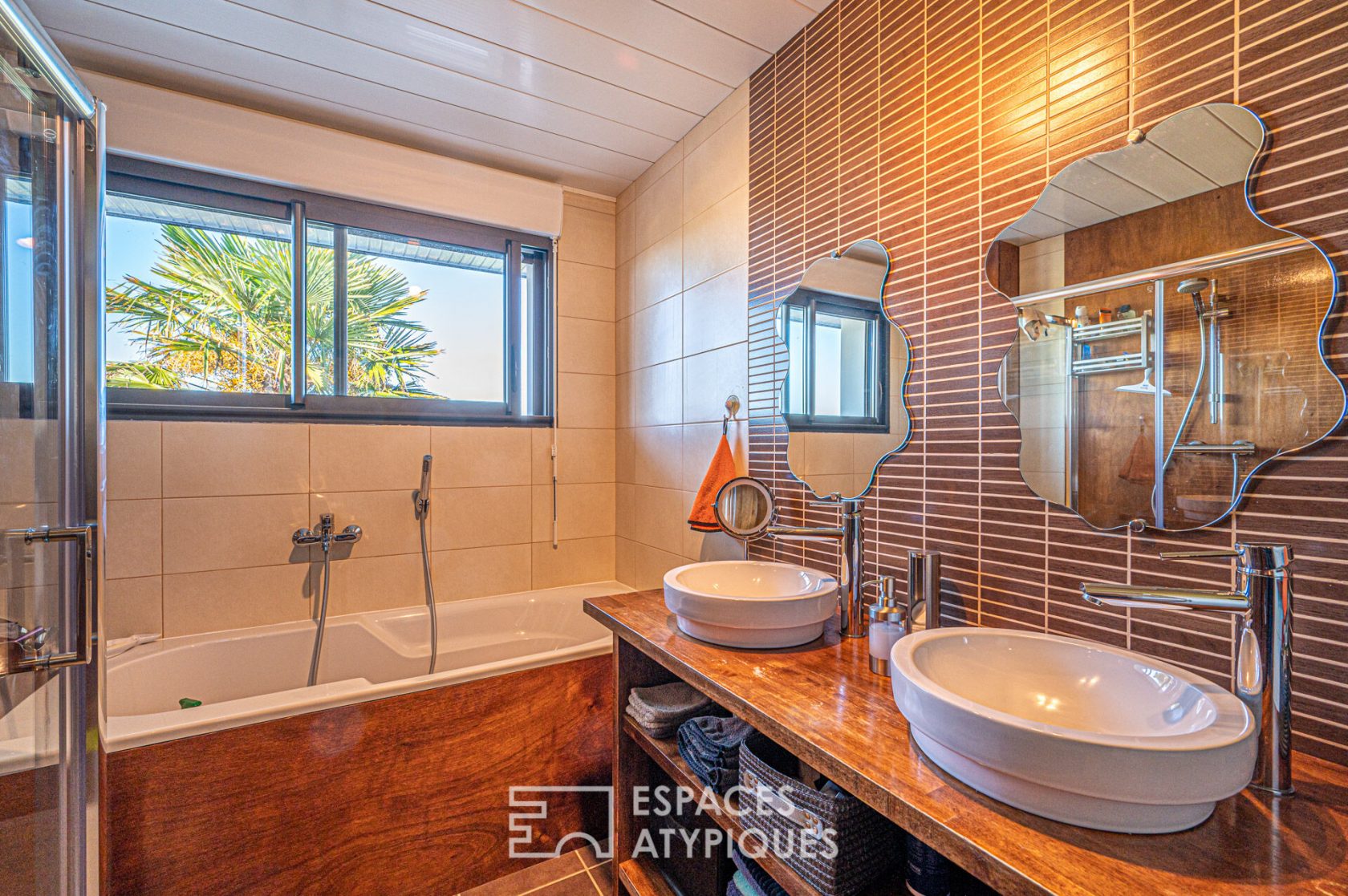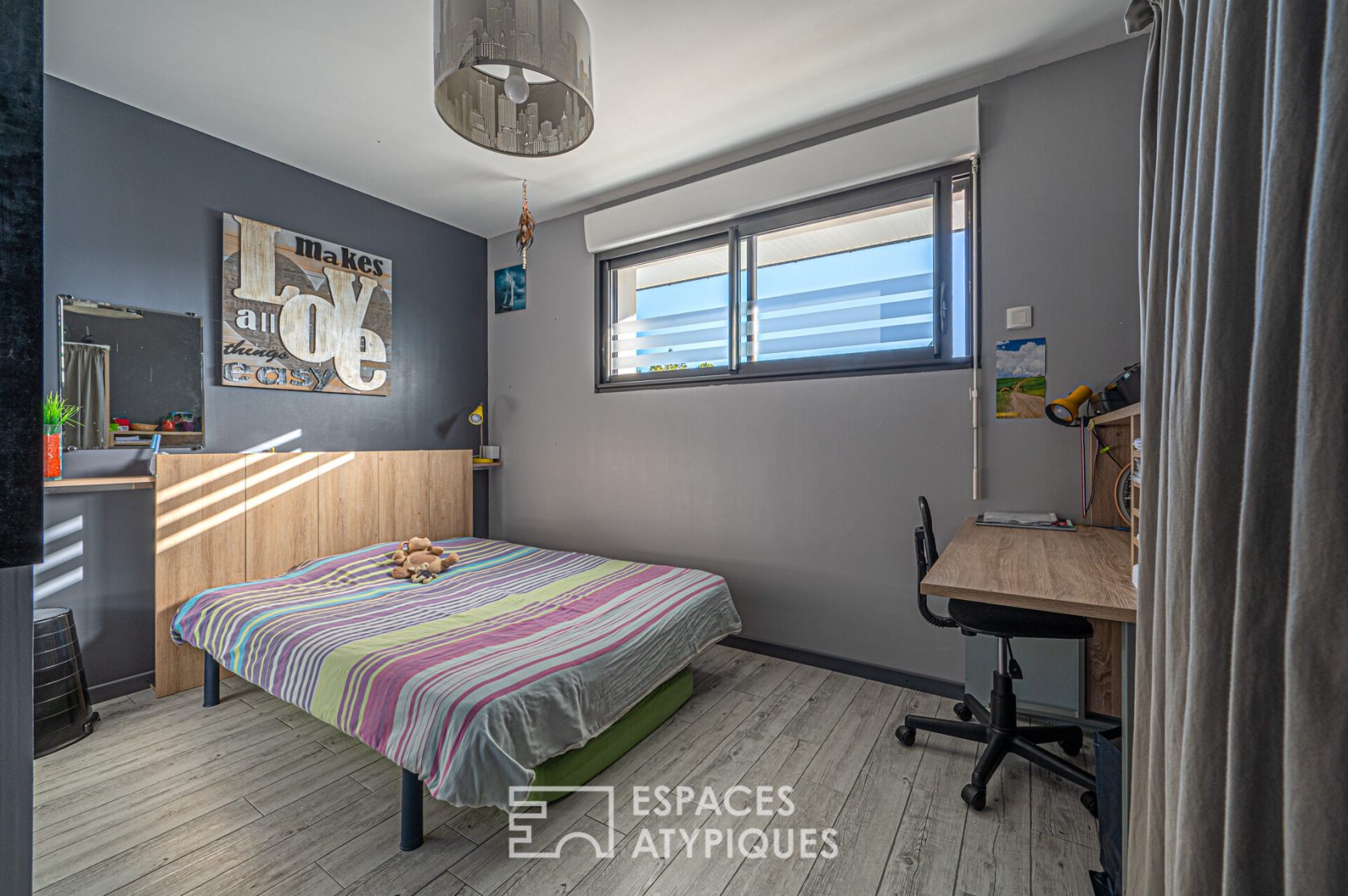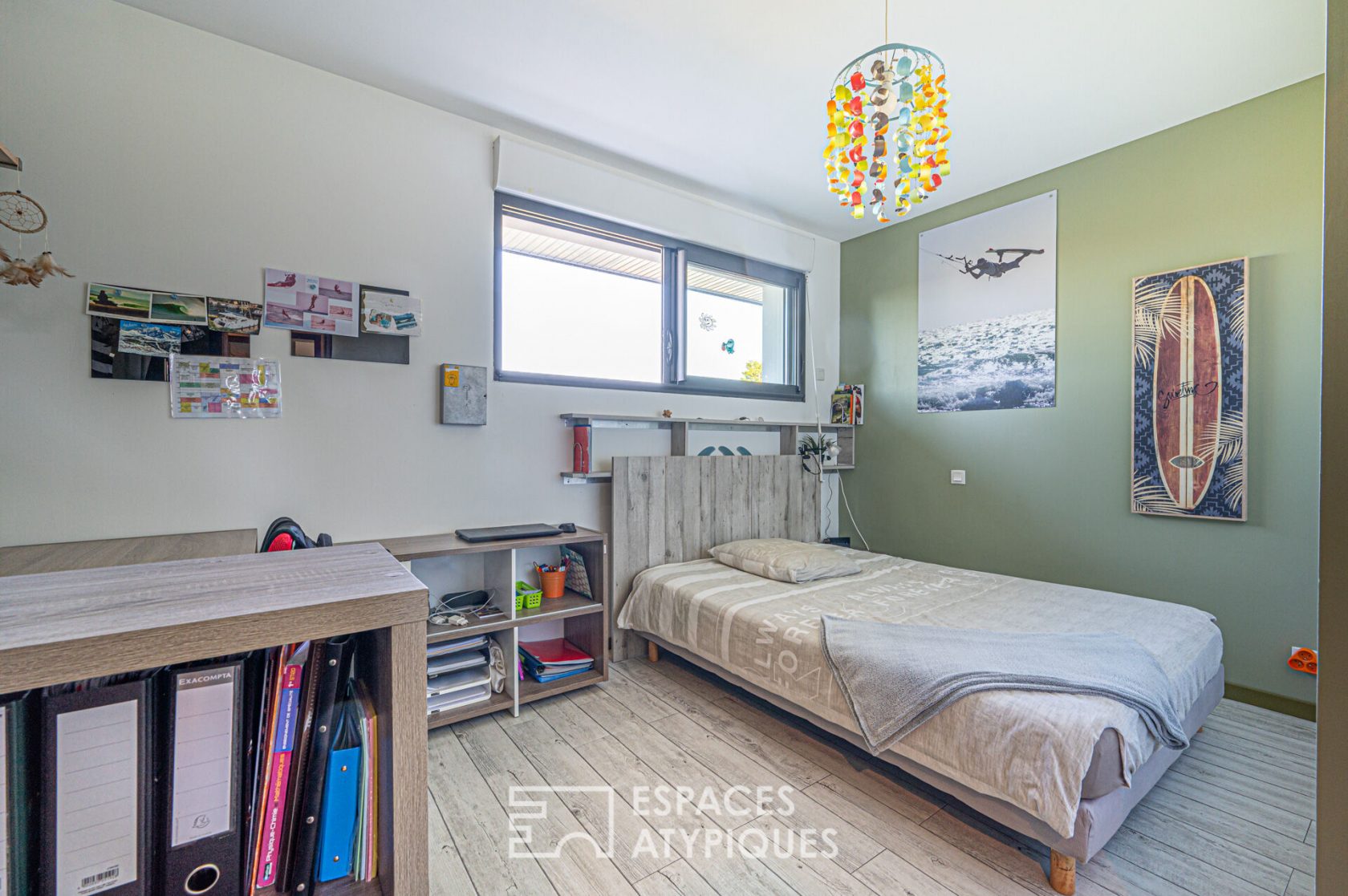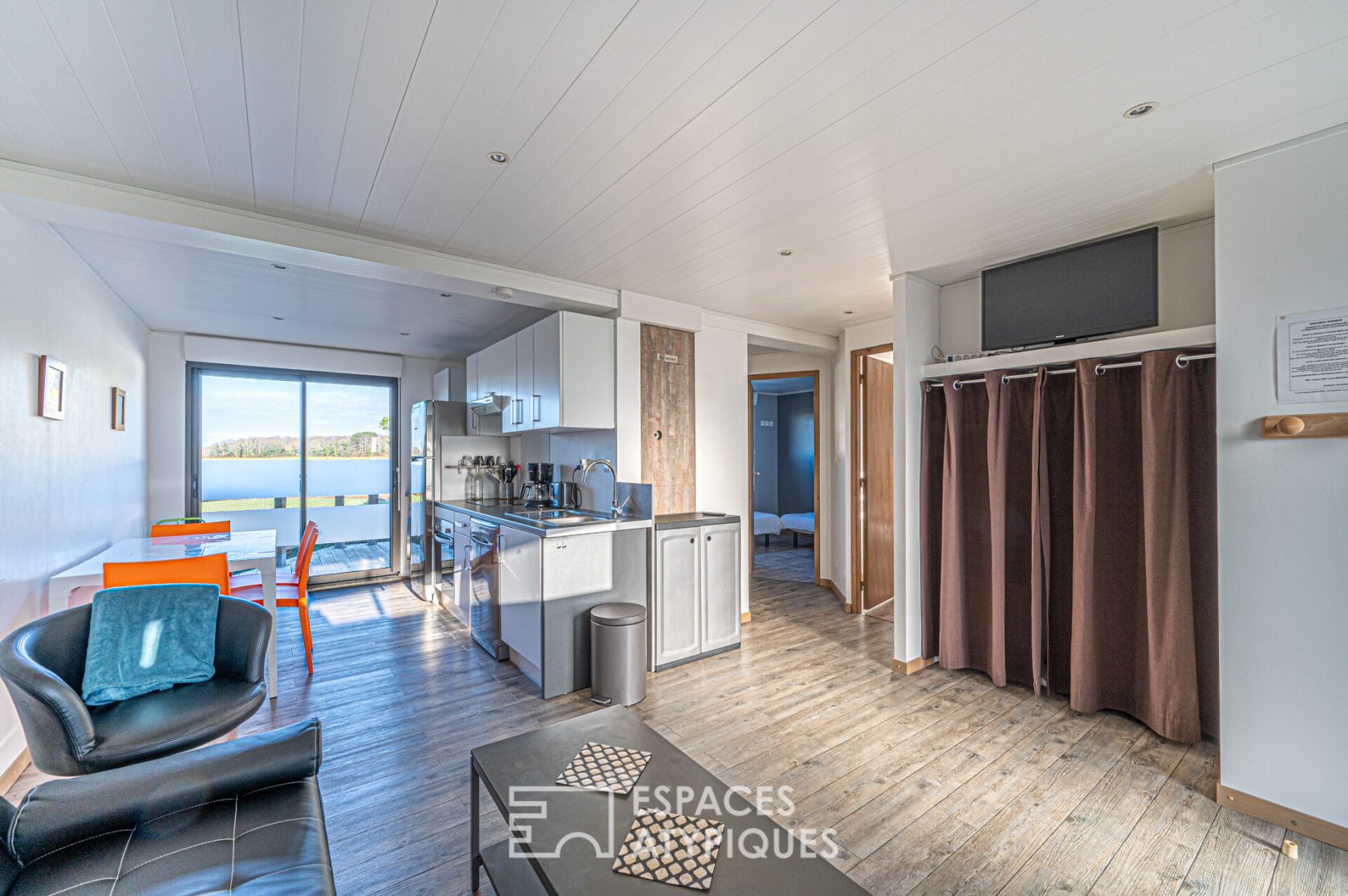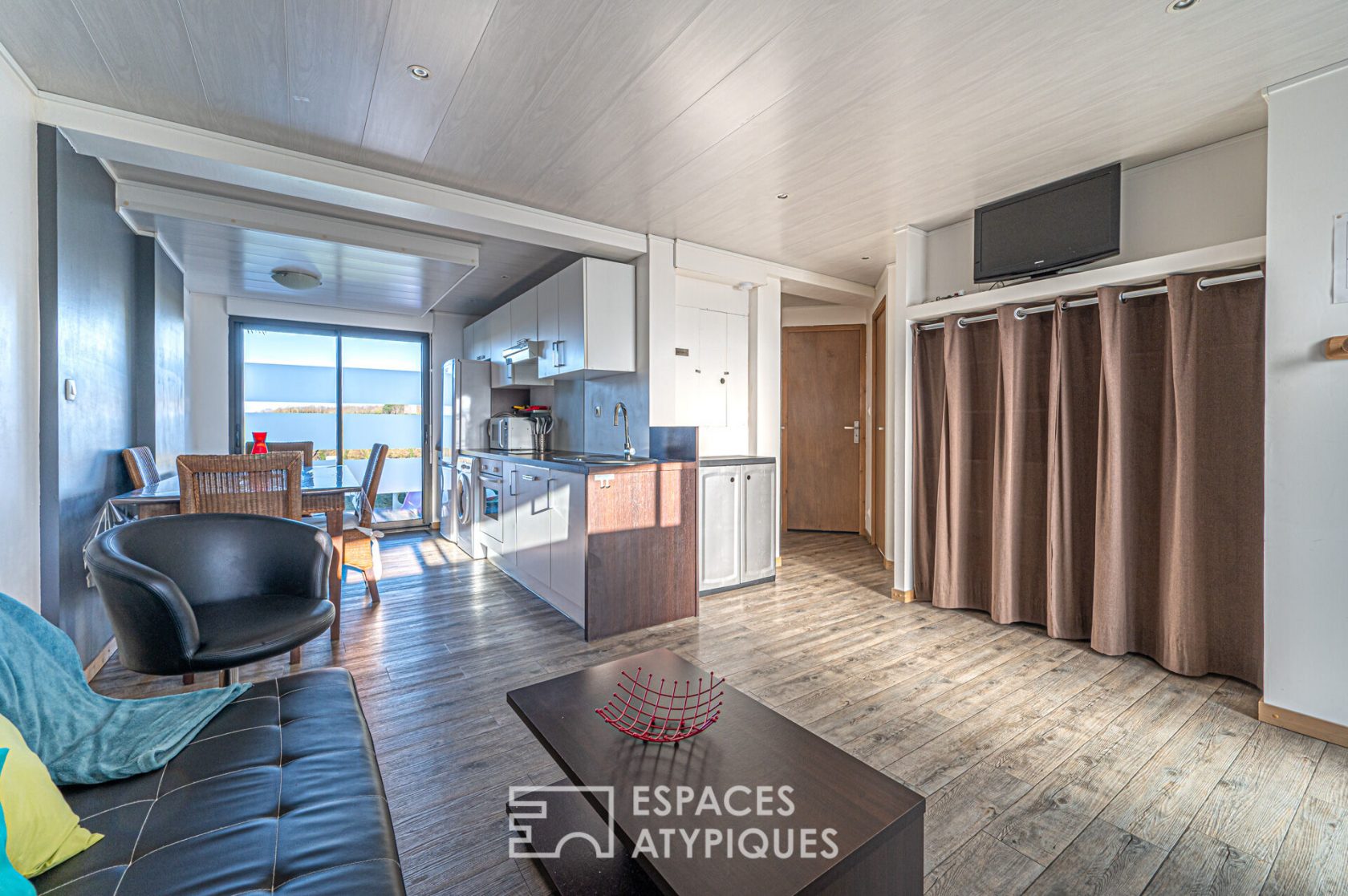 1 147 000 €
Selling price
It is less than 2 km from the beaches of Guidel that this ship-like property, built in 2008, stands on a plot of 2000 m2.
The ground floor is occupied by 3 comfortable gîtes offering a total of 5 double beds. Each cottage has 2 private terraces to the east and west, allowing their guests to enjoy sunny days in peace.
Upstairs, a living space of 173 m2 offers an unobstructed view of the surrounding countryside. The 80-meter-long passageway allows you to go around the building completely and linger on the south-facing terrace.
The bay windows, the porthole windows and the high ceilings of the living room bring a subtle touch of marine spirit to the place.
The sleeping area is made up of a master suite, two bedrooms and a bathroom. The office can benefit the owner who wishes to isolate himself while working from home.
The outbuildings include two garages, one of which can park a motorhome or a boat.
The lifestyle offered by this contemporary is enhanced by direct access to coastal paths and a bike path.
Main apartment ENERGY CLASS: C / CLIMATE CLASS: A Estimated average amount of annual energy expenditure for standard use, based on energy prices for the year 2021: between EUR1480 and EUR2060
Gîte A (32 m2) ENERGY CLASS: D / CLIMATE CLASS: B Estimated average amount of annual energy expenditure for standard use, based on energy prices for the year 2021: between EUR480 and EUR700
Gîte B (44 m2) ENERGY CLASS: D / CLIMATE CLASS: B Estimated average amount of annual energy expenditure for standard use, based on energy prices for the year 2021: between EUR570 and EUR820
Gîte C (44 m2) ENERGY CLASS: D / CLIMATE CLASS: B Estimated average amount of annual energy expenditure for standard use, based on energy prices for the year 2021: between EUR620 and EUR870
Information on the risks to which this property is exposed is available on the Georisques website: www.georisques.gouv.fr
Roxanne Guyonvarch / EI
818 154 817 RSAC VANNES
Additional information
14 rooms
8 bedrooms
1 bathroom
4 shower rooms
Outdoor space : 2082 SQM
Parking : 4 parking spaces
Property tax : 2 591 €
Proceeding : Non
Energy Performance Certificate
Primary energy consumption
High performance housing
A

B

C

D

E

F

G
Extremely poor housing performance
* Of which greenhouse gas emissions
Low CO2 emissions
A

B

C

D

E

F

G
Very high CO2 emissions
Agency fees
The fees include VAT and are payable by the vendor
Mediator
Médiation Franchise-Consommateurs
29 Boulevard de Courcelles 75008 Paris
Information on the risks to which this property is exposed is available on the Geohazards website : www.georisques.gouv.fr