Your agency
Arcachon – Cap Ferret
Espaces Atypiques is turning 15 this year!
Throwback on our history
Read more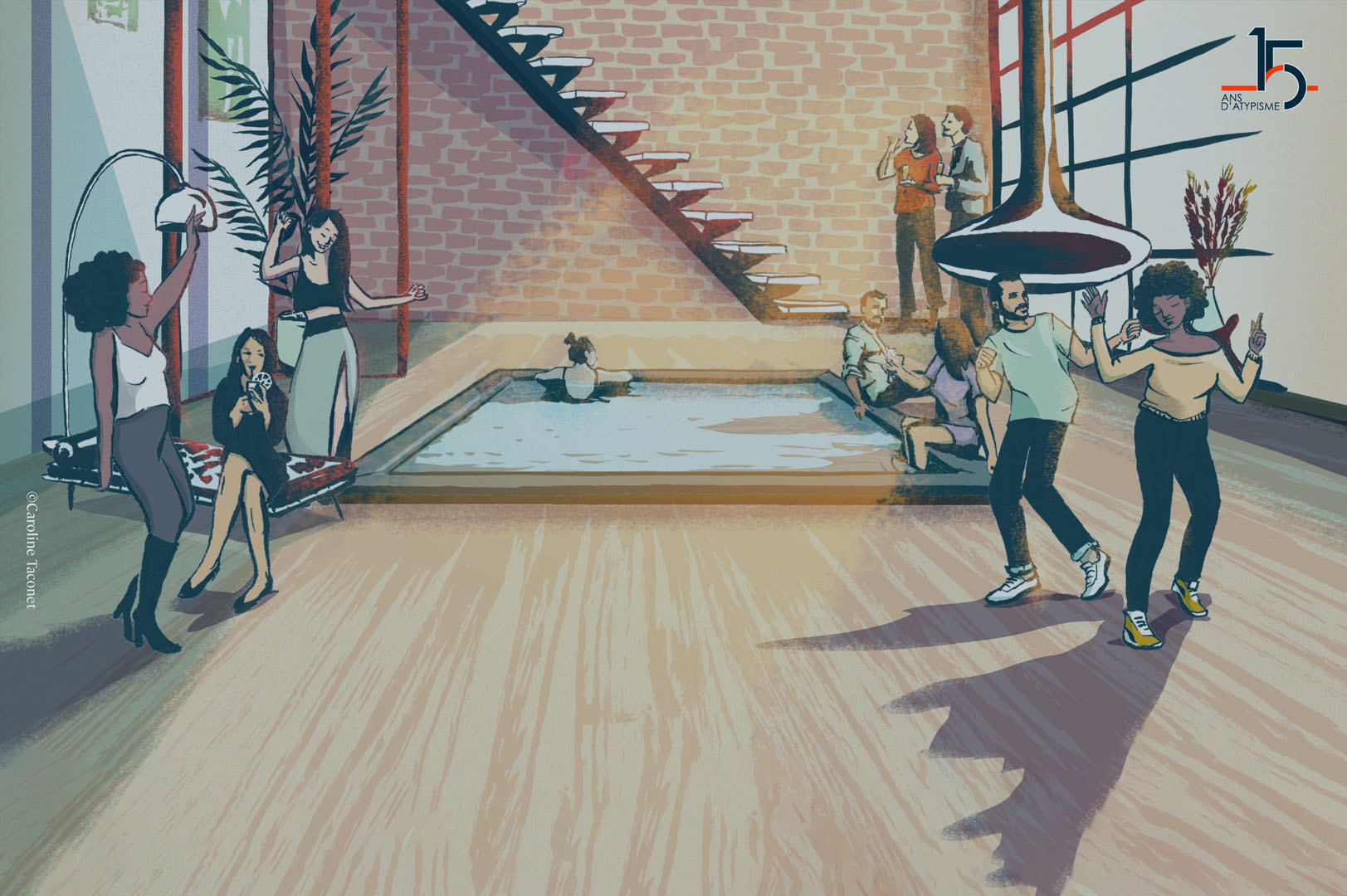 33 BASSIN D'ARCACHON, 33 BASSIN D'ARCACHON
Last properties of the agency Arcachon – Cap Ferret
Your agency
Arcachon – Cap Ferret
30 cours Lamarque de Plaisance - 33120 Arcachon
Monday to Friday from 10 a.m. to 1 p.m. and from 2 p.m. to 7 p.m.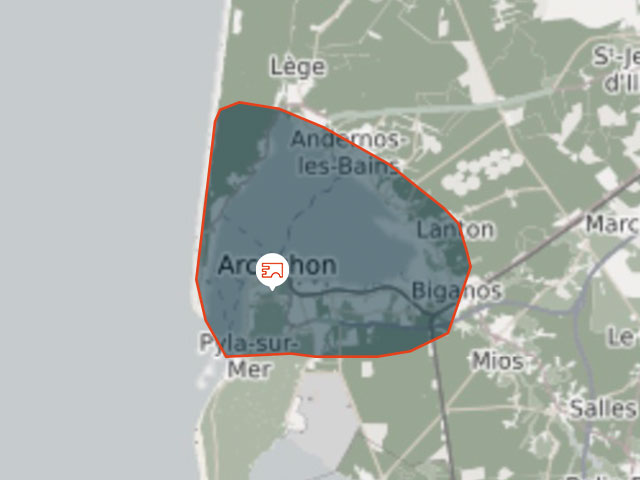 Contact the agency Arcachon – Cap Ferret
The Espaces Atypiques teams uncover nuggets throughout the Arcachon basin: in Arcachon itself but also in Pyla, La Teste, Gujan Mestras. We are also present on the side of Cap Ferret, Lège, Ares, and Andernos … On the menu: contemporary or architect-designed houses, Arcachon villas but also renovated houses, design apartments or even huts in the basin.
The atypical real estate agency Arcachon – Cap Ferret
A large wooden table shaped by a cabinetmaker, a library of architecture books, photographs of waves … Planted in the heart of Arcachon in the shopping street close to the market, the Espaces Atypiques Arcachon-Cap Ferret agency s 'opens onto a double angled facade. Guests are welcomed in a beautiful open space around a large table in a setting composed of Eames chairs and vintage objects.
Like the Bordeaux agency, Arcachon's agency wants to promote the work of local artists at quarterly events.
Agents specializing in luxury real estate await you and will be at your service. Architect's villa or designer apartment? Old renovated or new inspired? Whatever your project, the Arcachon team will be able to find exceptional and exclusive real estate.
How our clients rate us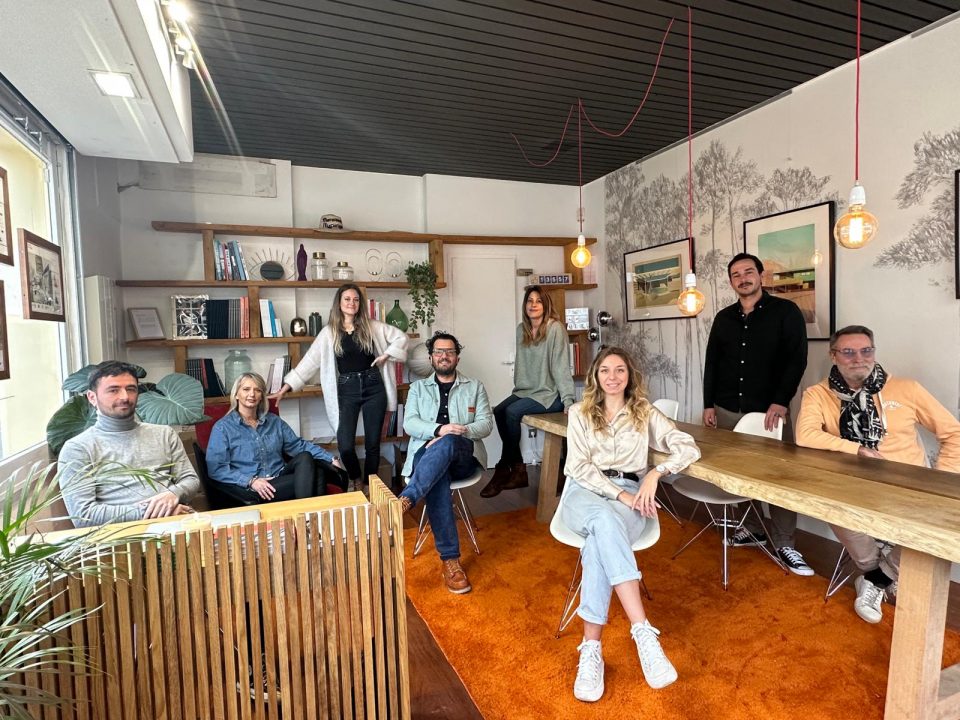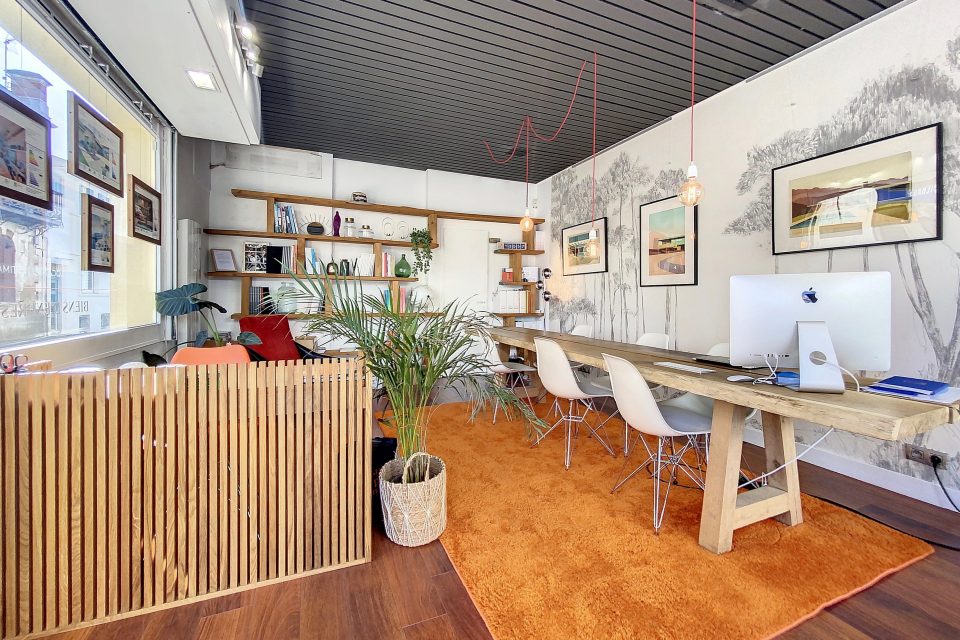 SALES
Sales fees: 5% inclusive of the sales price charged to the seller.
These fees are applied in most transactions and remain exceptionally liable to change within limits close to the established conditions
RENTALS
Housing: Agency fees charged to the tenant: one month's rent excluding charges within the limit of the ceiling fixed by the ALUR law, i.e. € 12 incl. Tax / m2 for very tense areas, € 10 incl. € TTC / m2 for other areas.
To this is added 3 € / m2 for the completion of the inventory.
Agency fees charged to the owner: one month's rent excluding taxes
Commercial premises or office charged to the lessee: 30% of annual rent excluding taxes excluding charges
REAL ESTATE HUNT
Fees indexed to the sale price, charged to the purchaser
3,5% TTC of the sale price.
LEGAL NOTICE
ESPACES ATYPIQUES Arcachon – Cap Ferret secondary establishment of the company CKL Immo, SARL with a capital of 2,500 euros (Siret Bordeaux: 802 400 895 00057), whose head office is located 175 rue du Jardin Public – 33300 Bordeaux
Franchise of the ESPACES ATYPIQUES DEVELOPPEMENT group, SARL with a capital of 200,000 euros (RCS Paris: 503 605 263 00113), whose head office is located at 5 bis rue des Haudriettes – 75003 Paris
Professional card Transactions on buildings and goodwill n ° T 33063-3528 issued by the Prefecture of Paris.
ATYPICAL SPACES
Arcachon – Cap Ferret is a member of the SAA (26 avenue de Suffren 75015 Paris).
Publication Director: Mr. Clément Kaufmann in his capacity as manager
COMPUTING AND FREEDOM
You have the right to access, modify, rectify and delete data concerning you (art. 34 of the Data Protection Act of 6 January 1978). You can, at any time, exercise this right by contacting Espaces Atypiques: contact@espaces-atypiques.com.
COPYRIGHT
The creation of this site is protected under copyright in accordance with the Intellectual Property Code. As such, any reproduction, representation, translation, adaptation or marketing, partial or integral of the textual or visual elements contained in this site, without the prior written authorization of Espaces Atypiques, is prohibited, under penalty of constituting an offense of counterfeiting of copyright.
BLOCTEL
Your freedom, our professionalism.
Bloctel is the list of opposition to canvassing on which any consumer can register for free in order to no longer be solicited by telephone by a professional with whom he has no ongoing contractual relationship, in accordance with Law No. 2014- 344 of March 17, 2014 relating to consumption. The law specifies that any professional, directly or through a third party acting on their behalf, is prohibited from canvassing a consumer registered on this list by telephone, except in the cases listed by law. For more information on your rights: www.bloctel.gouv.fr
CRÉDITS
Development and integration : Agence internet Mon Point COM
Design : Caroline Fogliani
Our team Arcachon – Cap Ferret
The members of our Espaces Atypiques team are highly talented individuals from a broad diversity of backgrounds, all sharing the same passion for outstanding property and client satisfaction.
Last properties sold

Agency Arcachon – Cap Ferret

Agency Arcachon – Cap Ferret
LA TESTE DE BUCH
33260
148 SQM

Agency Arcachon – Cap Ferret
LA TESTE DE BUCH
33260
143 SQM